MATERIALS
Commitment of Fujiyama cookie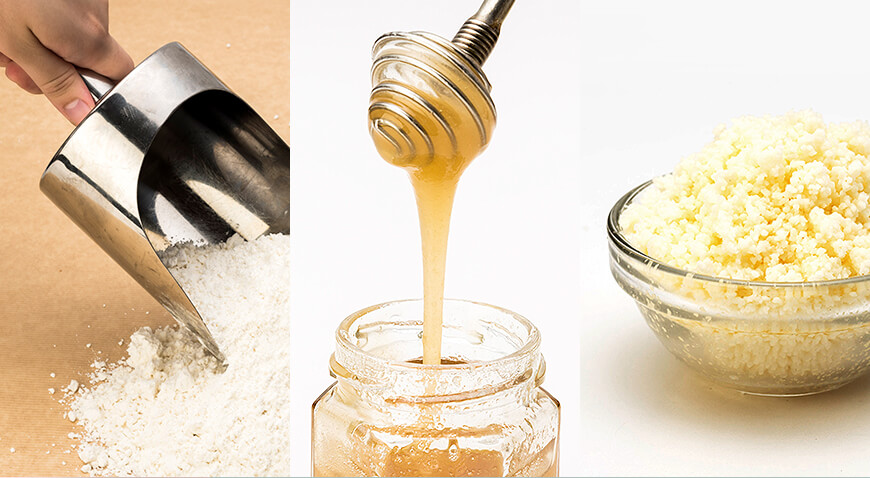 MATERIALS 01
Selected materials
Including 100% domestic flour, secret ingredients such as honey and rich plus cheese, we have an emphasis on every single ingredient.
Pursuing better raw materials, we aim to be a "Souvenir representative of Mount Fuji" that can be eaten safely.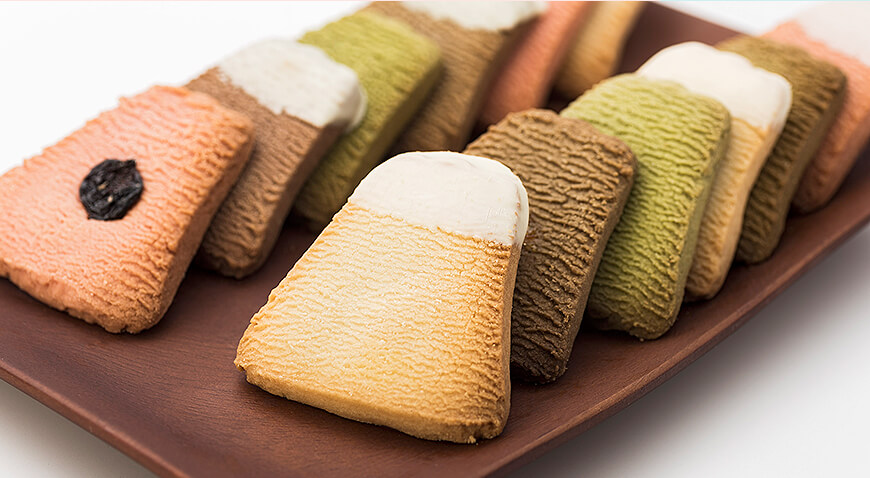 MATERIALS 02
What I aimed for
Mt. Fuji itself
Fuji looks just like a shape is not only. We stick to details such as how to cut the dough and humidity control of the workshop, and apply fine irregularities like the mountain of Mt. Fuji to the cookie surface.
Product introduction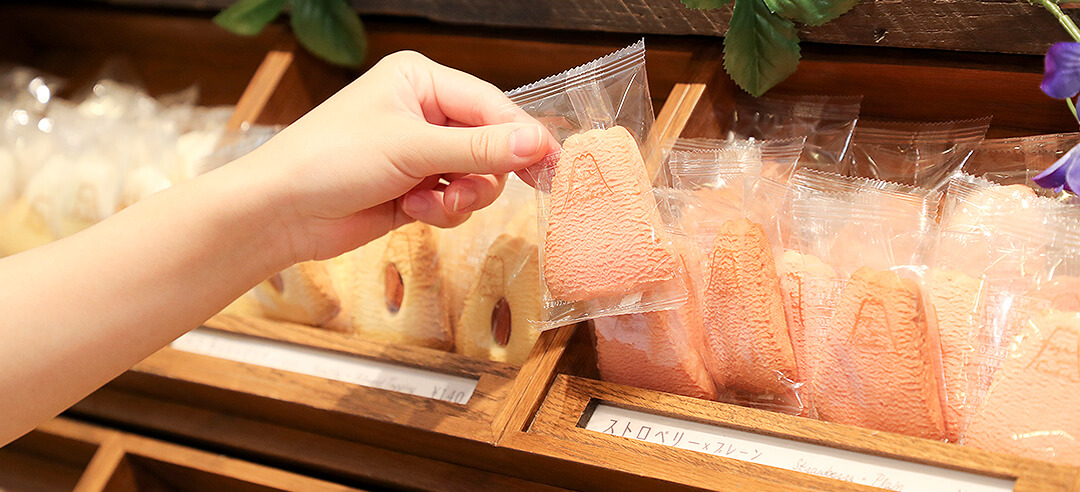 SHOWCASE 01
Fujiyama cookie
Five cookies of flavor, plain, toppings, and white chocolate clay that imagined Mt. Fuji snow-covered are prepared.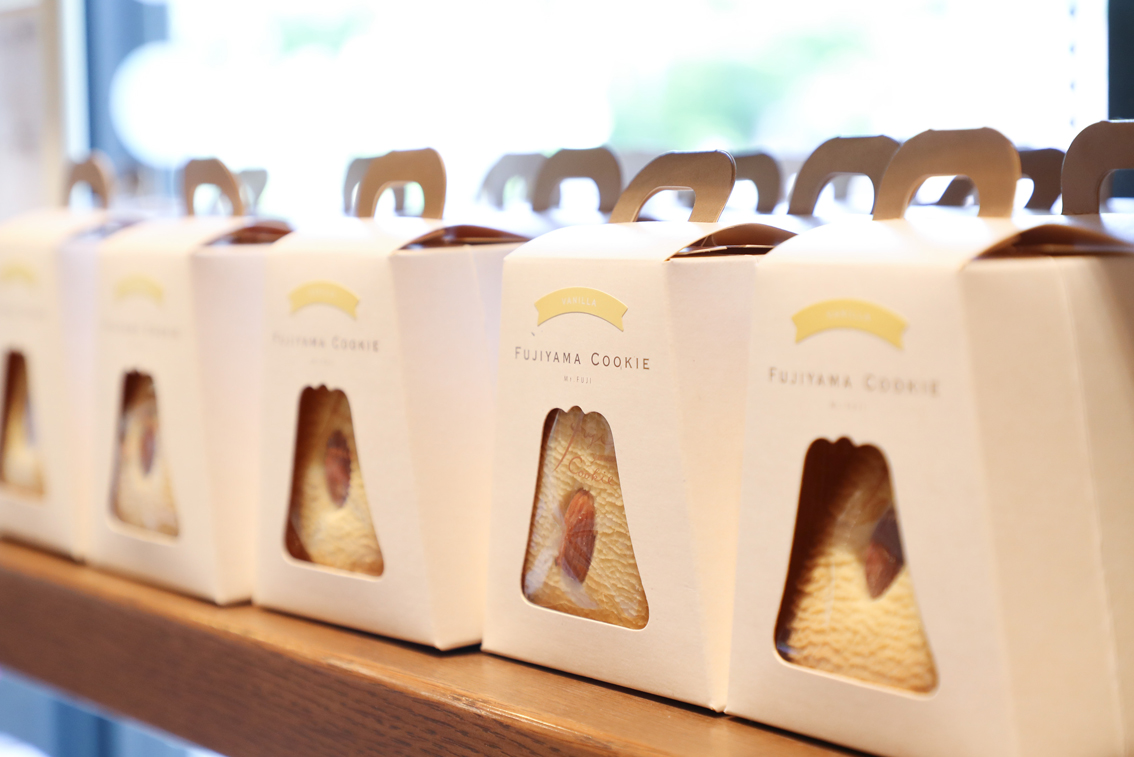 SHOWCASE 02
Packaged goods
Fuji type cookie peeps from the hole opened, a pretty package. 3 pieces, 5 pieces, 10 pieces ... and so on, you can choose according to the scene.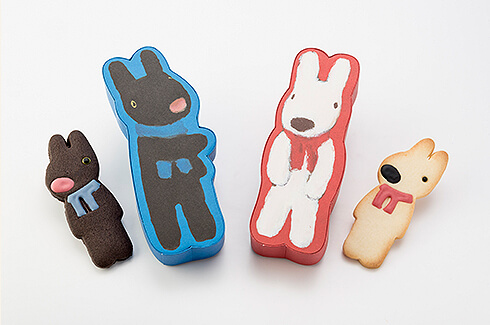 SHOWCASE 03
Character item
Fujiyama cookie was put in a colorful package in which the popular picture book character born in France "Lisa and gas pearl" was drawn. Icing cookie is also available.